Our team of route-setters, equips 2 days a week so that in each visit to La Bauma you find different challenges: Routes of all styles (routes of strips or compression of romos in the purest "old-style", to releases or coordinative blocks in the style of the modern world championships). Imagination in power to test young and old.
We have more than 450m2 scalable, with walls up to ten meters high. La Bauma gives us a name, refuge and a collapse that will not leave you indifferent. Dihedra, Spurs, plates,… Innovative design resulting from the experience, quality and attention to detail of the Walltopia brand, prepared with avenues for all levels and ages, and an area designed specifically for training/initiation. Do you want to get started? Sign up for one of our introductory courses and discover the world of sport climbing.
If you haven't tried it yet, what are you waiting for? A fun and safe way that allows you to climb routes without needing a colleague. We currently have 5 self-insurers and 4 routes in each of them of different styles and difficulties.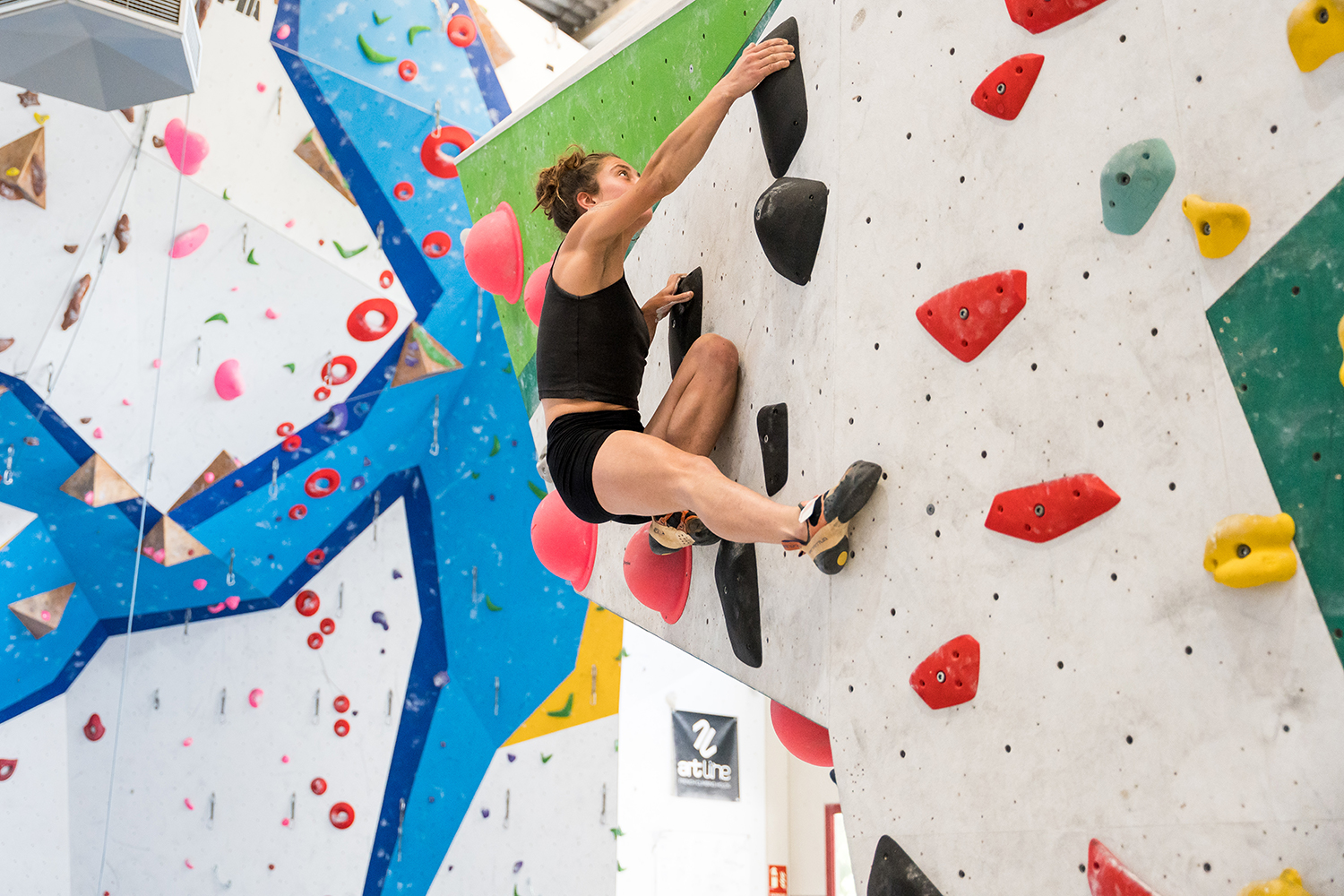 More than 250m2 scalable that, thanks to the diversity of shapes, sockets and volumes, will not leave anyone indifferent. In the room we equip some of the best shots in the world (Cheeta, Morpho, Lapis, Flathold, Bleaustone, Xcult, Blue Pill…). Countless models with avant-garde designs to reproduce all kinds of rock and textures. Always under the protection of mattresses that offer total guarantees of safety.
This area is prepared for more children who want to take their first steps in the world of climbing. Fun shots of a thousand colors! The ideal place to play and spend a good day with the family.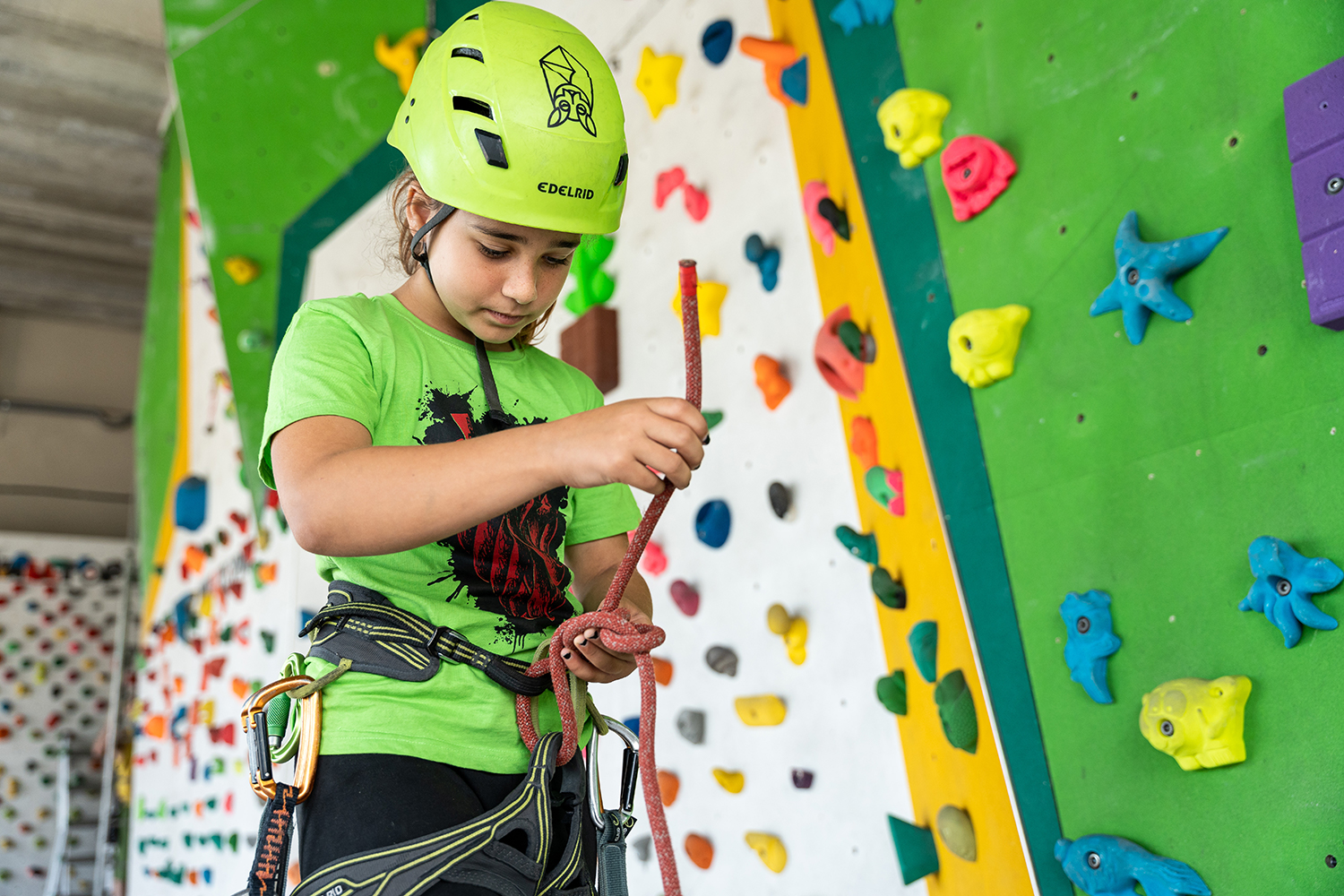 Campus, Multi-socket tables, Symmetrical sockets, Balls, Romos, Machines, Weights, TRX, Tapes, Continuity panels,… The space for the most fans, everything you need for technification, for all those who want to take their physical preparation to the next level.
Measure yourself against one of the more than 40,000 problems set by some of the world's best climbers. Exclusive 40º Moon design sockets ideal for playing or as a training method for experienced climbers looking to gain explosiveness. 100% climbing!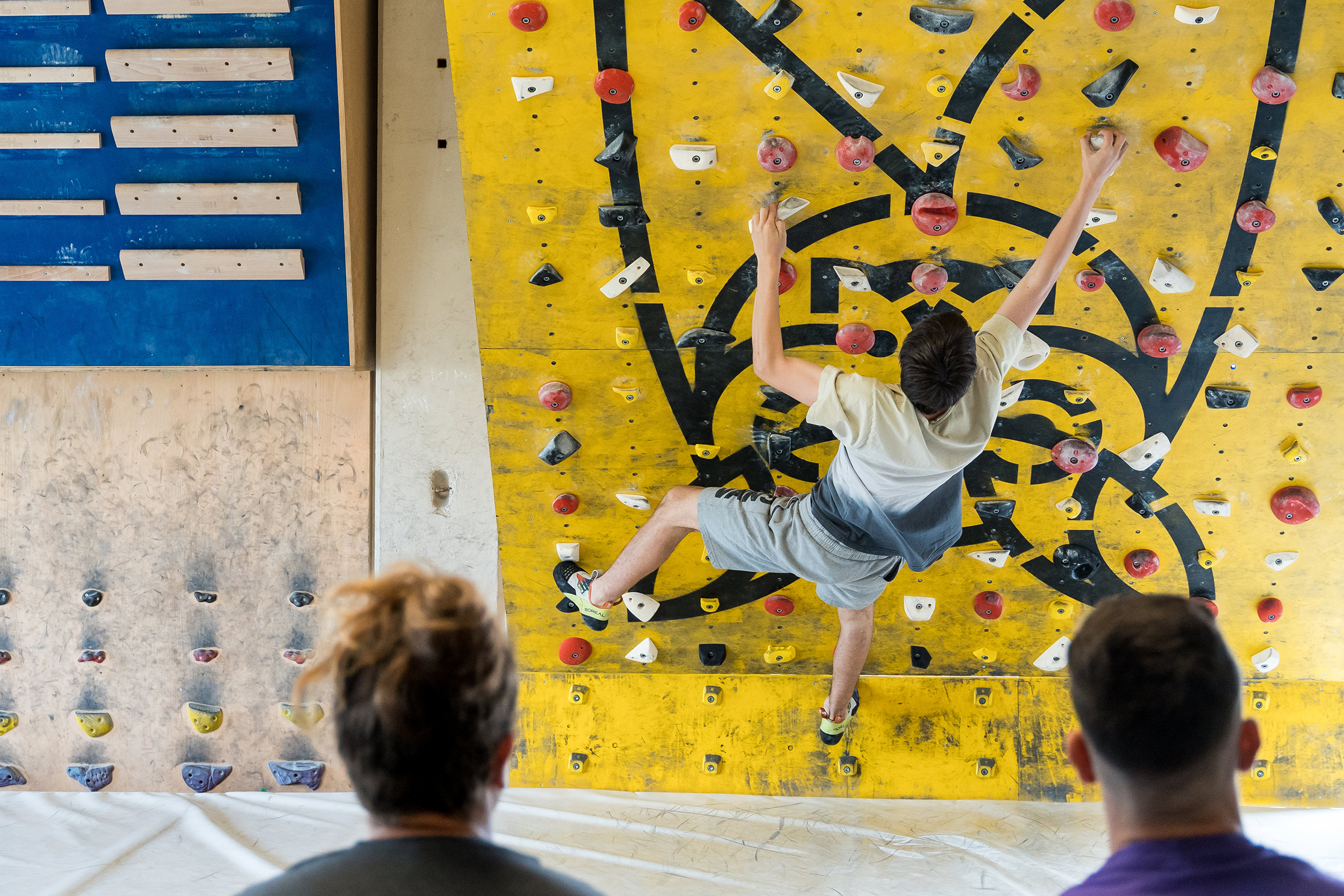 Outside children's hours, you will find the space to practice fabrics, trapezium, slackline or straps.
Camp 4 is a camp in the northern valley of Yosemite Nature Park, famous for being a major center of rock climbing development during the mid-20th century. In the bar of La Bauma we want to preserve the spirit and values of Camp 4, we want it to be a meeting place to share knowledge and experiences.